Projects
Equus Gas Project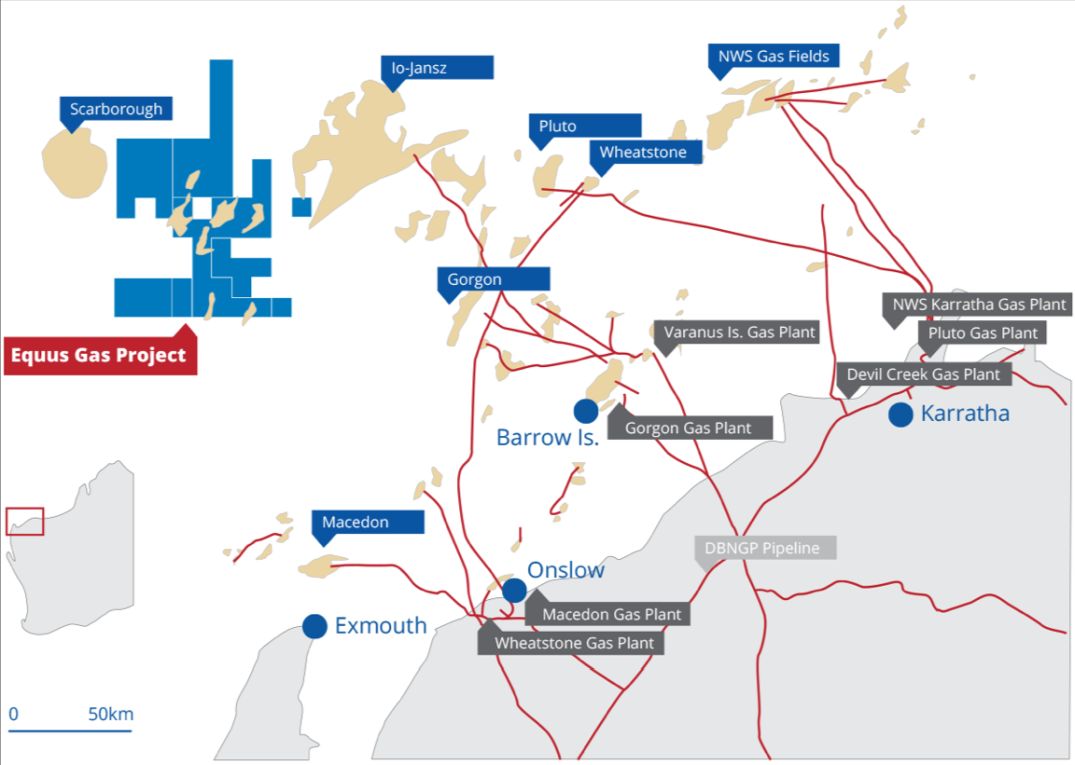 The Equus gas and condensate fields are located in the Carnarvon Basin, about 200 kilometres north-west of Onslow in Western Australia.
Development of the Equus Gas Project is planned by way of an offshore processing facility and a pipeline to shore, with first gas planned for 2023.
Development will be phased, with the initial development comprising three production wells linked by subsea infrastructure to a floating production storage and offloading facility.
Facilities on-board the offshore facility will include gas dehydration, condensate stripping and gas compression. Water depth at the well locations is about 1000m to 1200m.
Dry sales gas will be piped to shore by way of a 220km pipeline. Landfall will be near Onslow, which has in recent years undergone a significant transformation to become a regional service centre to the oil and gas industry, including the establishment of a multi-user port and strategic industrial area.
Onshore facilities will be dependent on the outcome of gas marketing arrangements. Gas supply is expected to be up to 250 terajoules of gas a day.
Alternative development options are being progressed, given the proximity to current and planned infrastructure and the opportunity to collaborate with other resource owners and accelerate gas development.
Project Fact Sheet