Exploration
Western Gas has an extensive exploration portfolio covering multiple play types and geological ages, including proven, underexplored and new plays strategically located in the heart of the North West Shelf.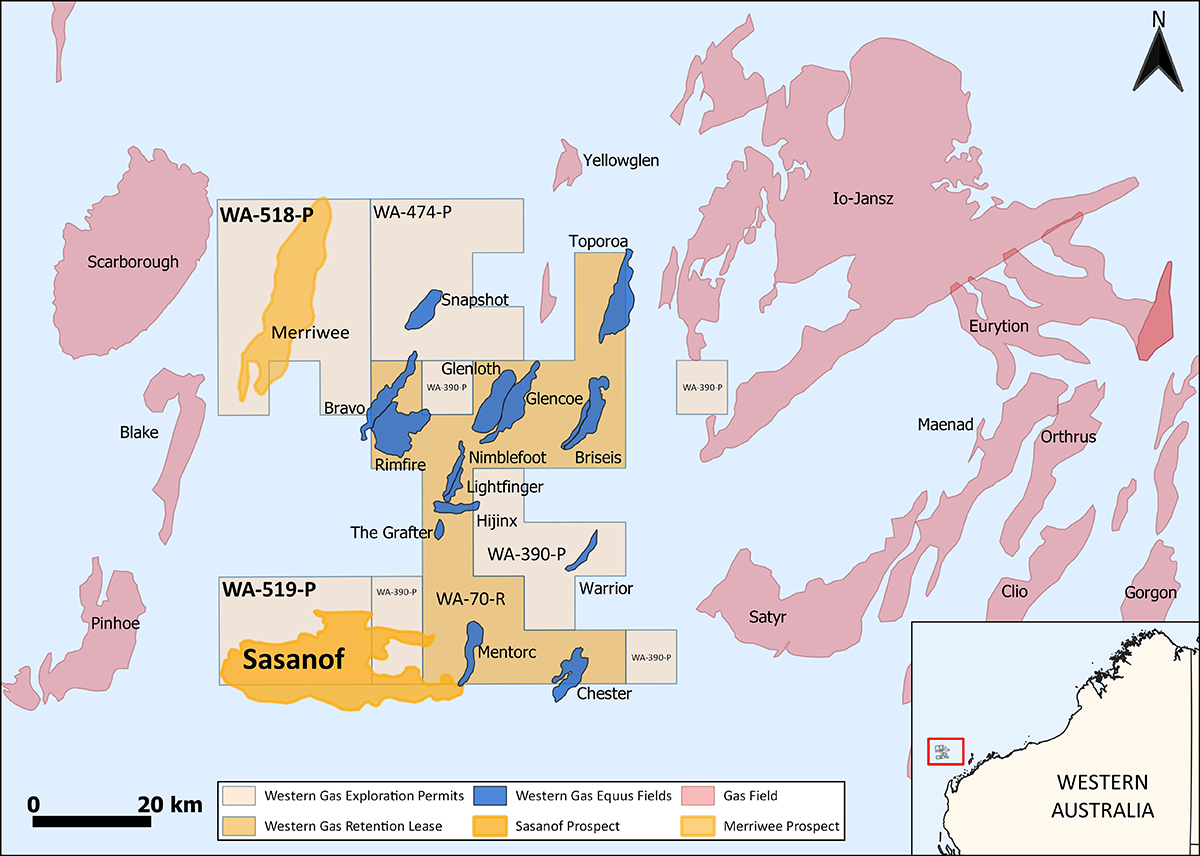 Through the licencing and reprocessing of 3D seismic in the area Western Gas has developed an exploration portfolio of over 20 leads and prospects from Triassic, Jurassic and Cretaceous in age, including the Sasanof Prospect which we are scheduled to drill in Q1 2022, subject to approvals.
The Sasanof Prospect covers an area of up to 400 km2 and is updip and 20 km west of the Mentorc Gas and Condensate Field, discovered in 2010. The Mentorc discovery was a play opener for the Barrow Delta Front and proved that the area contains world-class reservoirs with low CO2 and high-quality gas and condensate.
Building on the Mentorc discovery and armed with the latest 3D data and advanced geophysical techniques, Western Gas has been able to demonstrate that Sasanof has the potential to be another Giant Gas discovery.
Independent assessment by ERC Equipoise Ltd (ERCE) of the Sasanof Prospect estimates a 2U Prospective Resource of 7.2 Tcf gas and 176 Million bbls condensate (P50 recoverable), with a 32% Chance of Success. The high case 3U Prospective Resource estimate is for 17.8 Tcf gas and 449 Million bbls condensate (P10).
Sasanof-1 will be our first exploration well drilled in our extensive exploration portfolio surrounding the Equus Gas Project. The Equus Gas Project has a historic exploration drilling success rate of 88%, with 15 discoveries from 17 wells.