Our Company
Western Gas is a Western Australian company that was established to develop the Equus Gas Project, an independently certified 2 Tcf gas and 42 MMbbl condensate resource (2C) offshore Western Australia.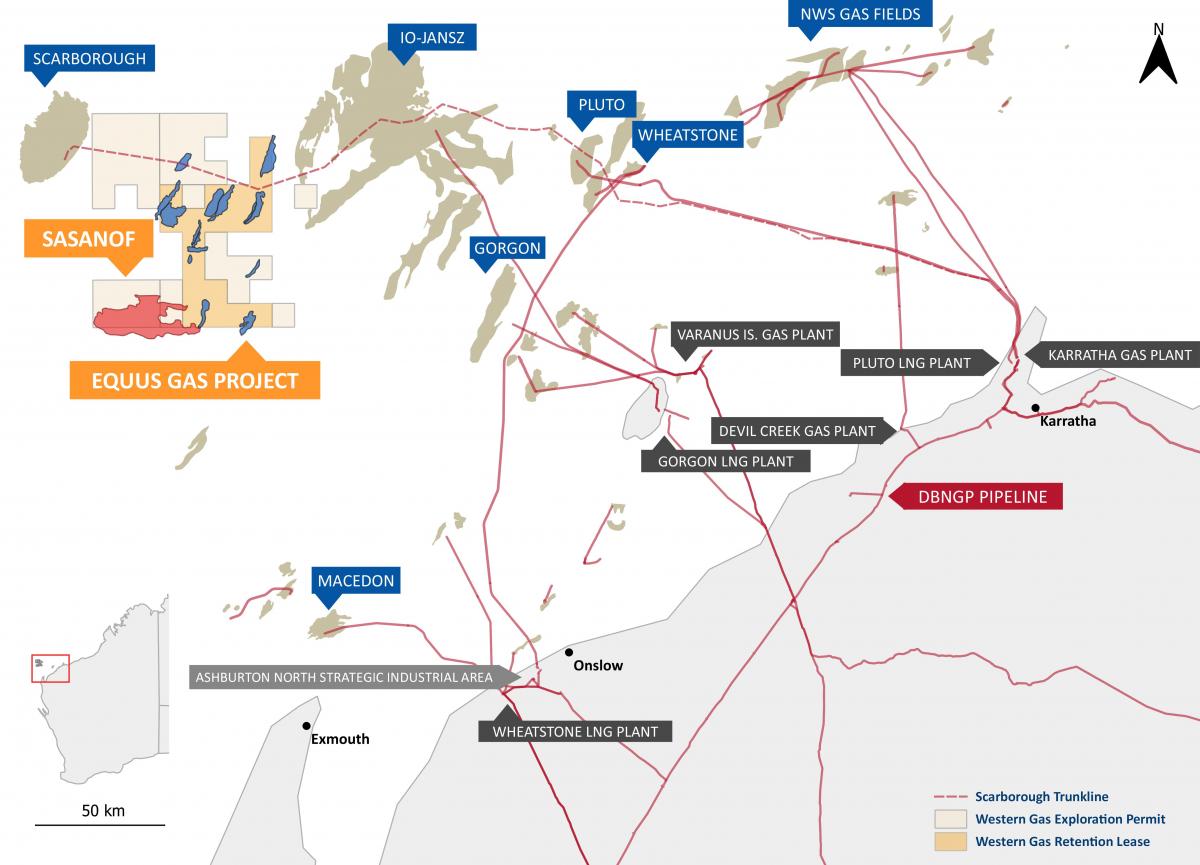 We hold 4300 km2 of acreage (100%) comprising four Exploration Permits and a Retention Lease, with exploration activities in our Equus permits resulting in 15 discoveries from the drilling of 17 wells, an exploration success rate of 88%.
All Western Gas permits are strategically located in the Carnarvon Basin, Australia's most productive natural gas basin. We are the only independent operator in the basin.
Our strategy is focused on adding significant value to our portfolio through high impact exploration drilling and maturing our Equus Gas Project to meet growing domestic and export gas shortages.
We are excited about the journey ahead and look forward to delivering the economic and social benefits from our projects to industry, customers, governments and the community.