Our Company
Western Gas is a Western Australian company that was established to develop the Equus Gas Project.
We acquired the project in November 2017 and have since taken a fresh approach to the development of the independently certified (2C) 2 Tcf gas and 42 MMbbl condensate Equus resource, resizing the development plan to achieve a low capex, competitive gas supply.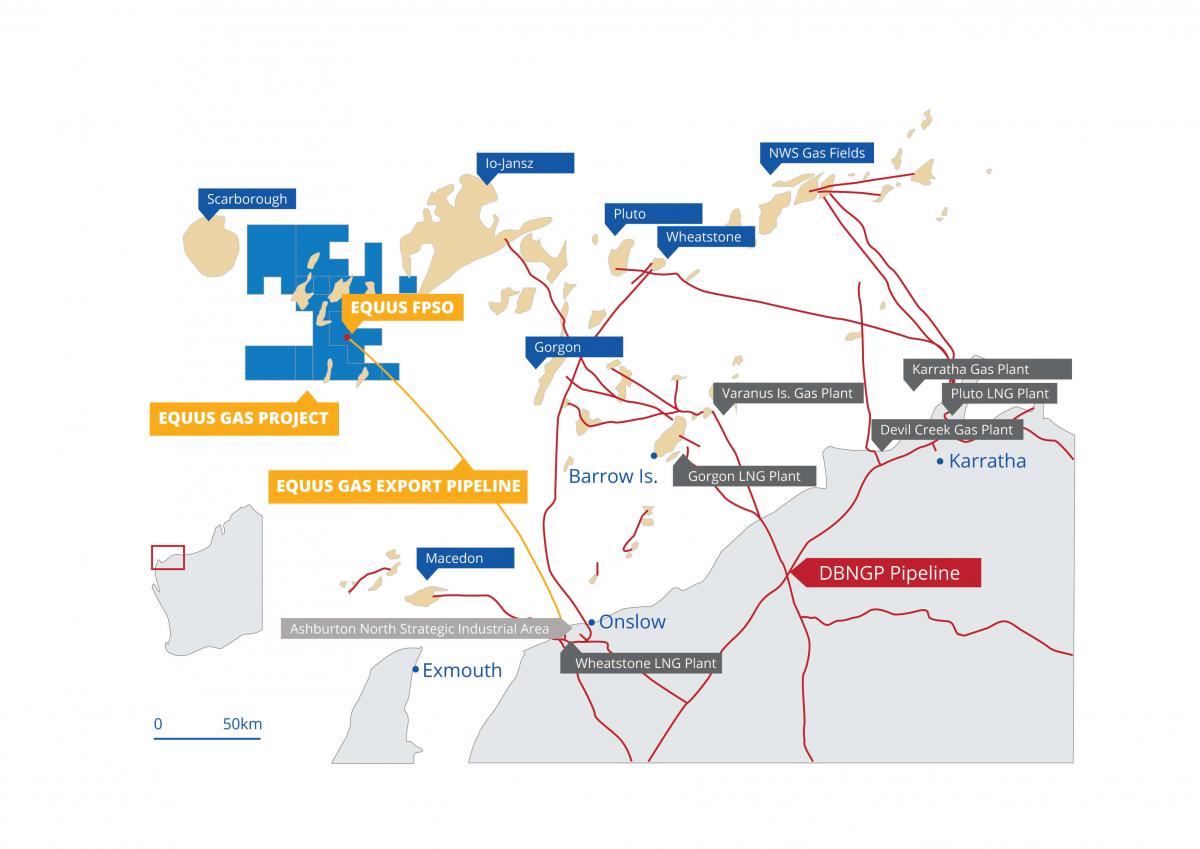 Equus is a strategically located, development ready project in the Carnarvon Basin, Australia's most productive hydrocarbon and LNG supply basin.
More than US$1.8 billion has been invested in the Equus Project since 2007 in exploration, appraisal, testing and development studies.
To bring Equus into production we are collaborating with some of the world's leading companies and service providers.
We have completed pre-front end engineering and design with oil and gas service and technology providers McDermott International, Inc. and Baker Hughes. Goldman Sachs and ANZ have also completed the Equus Business Case and Financing Plans.
We are excited about the journey ahead and look forward to delivering the benefits of Equus gas to industry, customers, governments and the community.
Looking ahead, our vision goes well beyond the Equus Gas Project given our significant exploration upside with a portfolio of yet-to-be drilled prospects and, through development of Equus infrastructure, enable other resource owners to commercialise their stranded gas resources.