Our Company
Western Gas is a Western Australian company that was established to develop the Equus Gas Project, an independently certified 2 Tcf gas and 42 MMbbl condensate resource (2C) offshore Western Australia.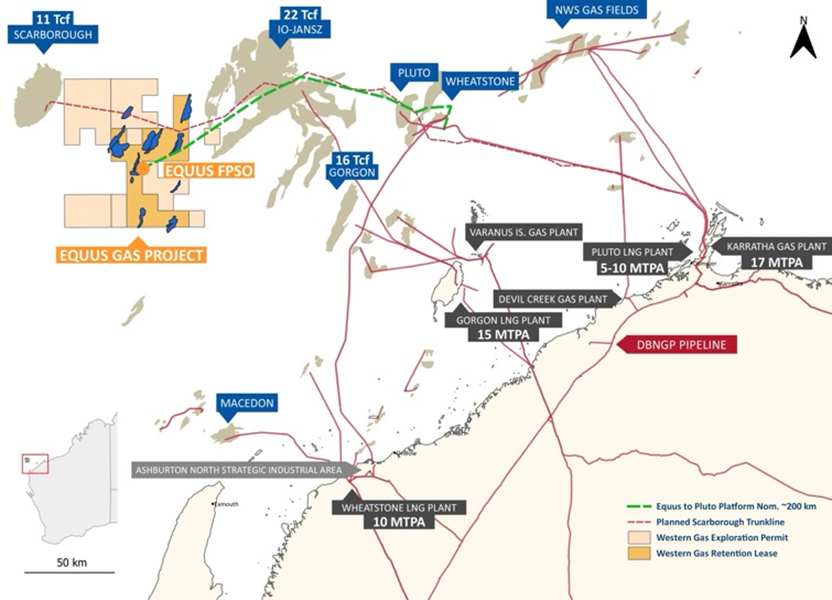 We hold 4,300 km2 of acreage comprising four Exploration Permits and a Retention Lease, with exploration activities in our Equus permits resulting in 15 discoveries from the drilling of 18 wells, an exploration success rate of 83%.
All Western Gas permits are strategically located in the Carnarvon Basin, Australia's most productive natural gas basin. We are the only independent operator in the basin.
SUSTAINABILITY
Western Gas is committed to operating in a sustainable manner. We do this by:
Providing the right support to our staff and contractors for a strong health and safety culture.
Ensuring we minimise our environmental impacts and play a role in the transition to a low carbon economy.
Engaging early and openly with individuals or groups who are potentially affected by our activities or who have an interest in what we do.
We are excited about the journey ahead and look forward to delivering the economic and social benefits from our projects to industry, customers, governments, and the community.